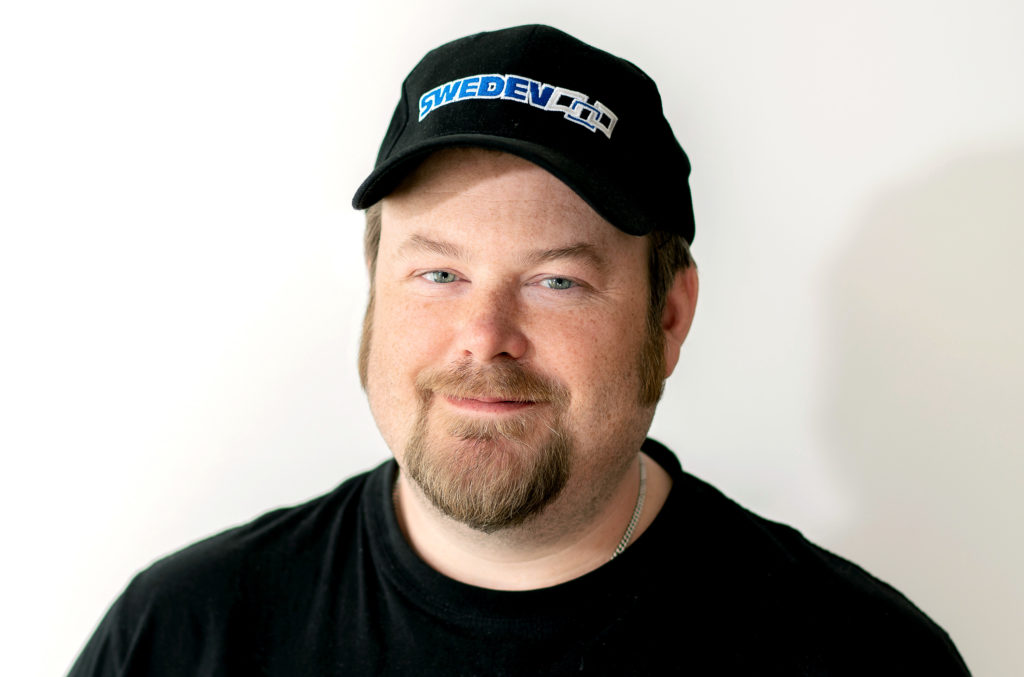 Dear Partners,
Today we would like to introduce one of our co worker, Christer Lundström. He is working as a lab assistant, and many of you have been in touch with him since he is the one taking care of all the investigations of doctor blades. If you have any kind of printing issues with the blades you can always send them to Swedev and Christer will do an investigation to try to find out what the problem is. He can help you with different things, for example: contact angles, blade edge, too high or low pressure, hardness & microstructure of the blade/coating. Christer is very solution-oriented and is always searching for an answer to your question.
To be able to help you it is important to Christer to have as much information as possible, it is easier to help you with printing problems if he knows exactly what the problem is. And what question you want answered. It is also important that all used blades sent to Swedev are cleaned, otherwise valuable time is used to clean blades instead of doing investigations. Meaning it takes much longer time for you all to get the investigation report.
Christer says he really enjoy his work and find it rewarding to be able to help you with problems arising in your daily work, and we are very proud having an asset as Christer inhouse.